Books and games to enhance social, emotional, cognitive, and academic skills
The BVerve Store has been created with BVerve's core values in mind – only academic teaching or occupational knowledge is not enough for an individual to maximize their full potential and succeed in the real world.
The BVerve Store provides high-quality, hand-picked children's storybooks, activity books, toys, and games for children between 2-14 years.
This store has been conceptualized by Mrs. Veena Basu, and is born for a need to create a space with a wide-range of material for children. As both a mother and an educator, she realized the need for a store that not only promoted a love for reading, but at the same time, provided tools that enhanced cognitive and academic skills.
At the BVerve Store, our educational consultants, with over 30 years of experience, are available to guide you to select books and games based on your specific needs, and to maximise your child's potential.
At the BVerve Store, you can find:
Selected fiction and non-fiction for children
English vocabulary, spelling, comprehension and grammar-building books
Phonics material: workbooks, spellings, storybooks, flashcards, games
Pre-primary material: coloring, mazes, activity books, and more
Math workbooks
Science books
Specific tools and games to develop cognitive skills
Regional language books: Hindi, Marathi, and Gujarati
Games and books to build social and emotional skills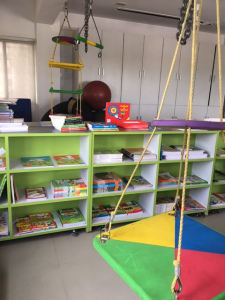 and much more!
We house products from select Indian publishers, including: